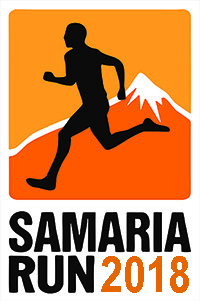 DECLARATION FORM
in the 8th MOUNTAIN RACE 'SAMARIA RUN'
MACHI Omalos plateau - AGIOS NIKOLAOS SAMARIA - PORIA -
KALLERGI Shelter - XILOSKALO OMALOY
MOUNTAINEERING CLUB OF CHANIA, CRETE, HELLAS
WHITE MOUNTAINS - SUNDAY 06 MAY 2018
FULL NAME:
ASSOCIATIONN/CLUB:
DATE OF BIRTH - AGE:
ADDRESS:
CITY:
TELEPHONE FOR COMMUNICATION:
E-MAIL:
SIZE Τ-SHIRT:
DATE & TIME OF ARRIVAL IN THE UNION OF ORGANIZER:
(To be completed by the Secretariat)
• Accept this disclaimer:
The Association is not responsible for the death, injury or any damage to the health of competitors, who submitting the application form, claim to know the dangers that exist in the mountain environment and assure that their health is good and allows them to compete, and have recently been examined by doctor about this. There will however be claimed by any athlete to produce a medical certificate. Themselves athletes are required to undertake regular medical screening to monitor the health status them. The Organizing Committee of the Club reserves the right to cancel an athlete and not allow him to complete the race, if during the game on a designated doctor opinion. Also the Club disclaims any responsibility for the physical safety of athletes, who should be moved attention to points along the route, where the risk of falling with unpleasant or fatal outcome is increased.
Υπογραφή Signature
Download here